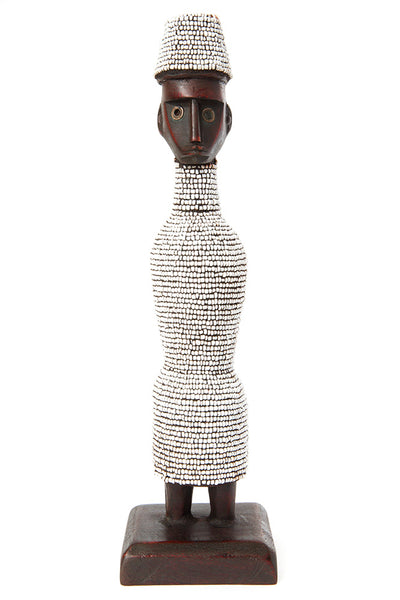 White Bead Namji Doll 13"
Traditionally, Namji dolls were crafted by artisans in northern Cameroon to serve as fertility dolls. Carried by young girls to encourage mothering instincts and by women hoping to conceive, Namji dolls consisted of a wooden figure surrounded in beads. Our modern interpretations of Namji dolls are crafted by artisans from Cameroon and the Democratic Republic of Congo who are currently living as refugees in Nairobi, Kenya. Their love for this traditional fertility doll have given them a loyal following in shops throughout East Africa.
Sold singly. Because this is a handcrafted item, each will vary slightly.