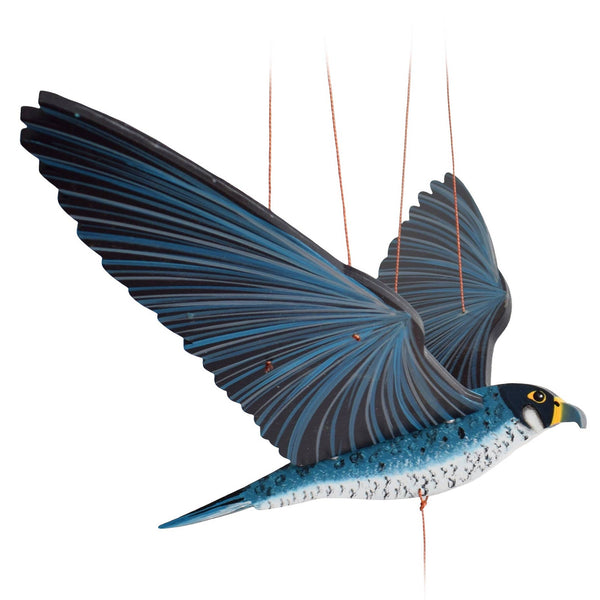 Perigrine Falcon BIrd Flying Mobile
These mobiles are perfectly balanced for the most graceful movement.  Just pull and release the bottom string and watch them fly. Each is constructed of medium-density fiberboard, hand-painted, and decorated with dyed tagua nuts.  These whimsical flyers are handcrafted by a woman-owned business that employs single moms and internally displaced Afro-Colombians.  

5% of each purchase is given back to the Wounaan community in Colombia for projects in health & cultural preservation since the Wounaan are continuously displaced by the armed conflict in Colombia's Pacific coast. Learn more here.
Wingspan: 26in.
The Peregrin Falcon is also known as the duck hawk in North America.  It's the fastest bird and fastest creature in the animal kingdom, reaching over 200 mph in it's hunting dives or swoops.  It's also the official city bird of Chicago! This handmade mobile goes well in a boy's room, family room, den, man-cave or covered porch. Perfect for collectors, graduation gifts, father's day, or birthday gifts.