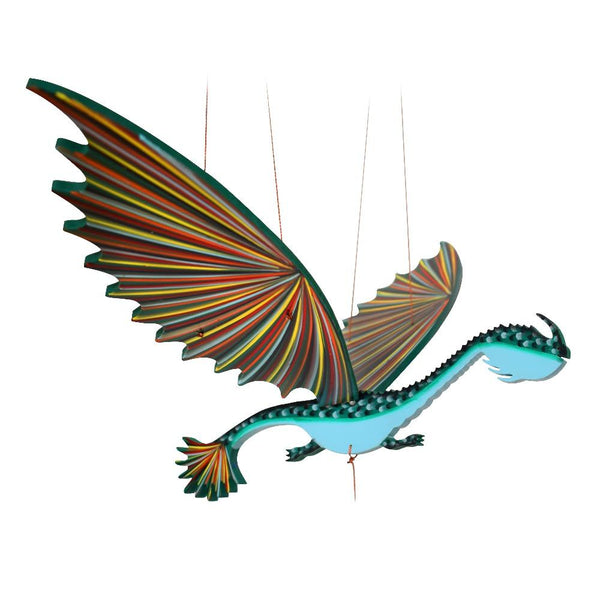 Dragon Lizard Flying Mobile
Ethical Home Decor for any room in the house, porch, or sunroom. 
These mobiles are perfectly balanced for the most graceful movement.  Just pull and release the bottom string and watch them fly. Each is constructed of medium-density fiberboard, hand-painted, and decorated with dyed tagua nuts.  These whimsical flyers are handcrafted by a woman-owned business that employs single moms and internally displaced Afro-Colombians.  
5% of each purchase is given back to the Wounaan community in Colombia for projects in health & cultural preservation since the Wounaan are continuously displaced by the armed conflict in Colombia's Pacific coast. Learn more here.
Wingspan: 22in.